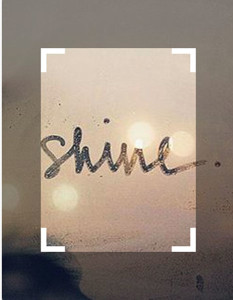 How is your Career Pathway looking for 2016? Chances are, like most people you have spent more time planning your annual holiday, buying a property or even a fridge for that matter, than you have invested in considering your career.
It's that time of the year when many of us set our intentions. Buoyed by a restorative break we dare to hope and dream again about how we want our work-life to be.
You might be loving your work, hating it or somewhere in the middle. Wherever you are in this varying landscape now is a great opportunity to re-evaluate where you are heading and really take charge of your career for 2016.
In order to evaluate the shape of our future direction it's first of all useful to take stock of our current reality. Taking the time to focus on some key areas can make a profound difference to our career happiness and success.
1: Review where you have been
 Many clients now keep a weekly or monthly log of their achievements – an invaluable asset for any career. Updating CV's or interviewing for new roles is so much easier with a solid database of achievements to instantly refer to. Keeping a victory log is paramount to maintaining clarity around your achievements. Clients who regularly keep a log of their achievements report that it's a great confidence booster.
If your wins are there in black and white it's a cinch to keep your LinkedIn profile and CV powerful and up to date. And preparing for interviews will be so much easier. Don't forget to include key metrics wherever you can.
2: Focus on Giving rather than Getting
If there is one factor common to the hundreds of clients I have worked with and who have discovered the joy of 'Being in the zone' it is this:
People who experience genuine satisfaction in their careers are somehow connected to something bigger than themselves. As Cal Newport, author of So Good they Can't Ignore You would say, these people have discovered what they can offer to the world. They are aware of their value and get real satisfaction from making their unique contribution. It might be cleaning someone's house, entering data for a review, arranging flowers or running a multi million dollar business. The key is this work is meaningful to that person – and they appreciate the difference they make.
3: Be your own ambassador
 It's easy to hand responsibility for our career to our employer, that helpful recruiter, or even serendipity. Those who enjoy a happy and secure career have typically worked on articulating their authentic Personal Brand. This confidence is underscored with a clear definition of their transferrable competencies, relevant experience and a meaningful elevator pitch.
4: Consider this before you jump ship.
The grass is not always going to be greener. Many clients come to a TruePoint programme filled with the intention of making a role move; either within, or external to, their employing organisation.
Very often, once the programme is complete, these same clients remain in their organisation and even role, but create greener pastures by simply reshaping the landscape. This change occurs because the client is now able to articulate what they want, what they have to offer and what their development aspirations are.
When a client successfully creates a shift like this it is because firstly they are able to now articulate their career proposition and secondly they are now driving key career conversations with their managers and other influencers with their organisation.
5: Step out of your comfort zone – (sometime to Mars and back!)
Another characteristic common to those enjoying real satisfaction in their work is s t r e t c h.   Our work might be extremely challenging at times but when we are aligned with our capabilities and motivators we find ourselves  'rising to the occasion' and indeed relishing the stretch it might demand.
 Actively investing in our career capital can mean really stretching outside of our comfort zone. This growth may come from the role itself, a special project you have committed to or some professional development.
 One happy and successful individual commented to me 'I now never take a role unless it scares the crap (heck?) out of me'.
 6: Have a Vision
Having a personal vision that is aligned with your values, motivators, competencies and development aspirations is paramount.
When a vision is formed out of real self-knowledge, is supported with tangible specifics and is the subject of frequent focus, careers flourish.
 7: Have a Pathway – and a buddy
Most of us know that if we write down our goals we are much more likely to achieve them. We increase the odds significantly if we are accountable to sharing our progress with another.
Wouldn't it be great if, at the end of 2016 you could truly say you were feeling more alive in your work than ever before?
Chances are if you can articulate who you are, where you want to go and you have a plan for getting there you will be enjoying more career satisfaction than ever.
Go well and good luck with shaping the work-life you dream of.